Thank's to its ability to produce reliable and complex space thermal systems, EHP has developed, in collaboration with Airbus DS,  deployable systems with the support of ESA (ARTES programs).
Among these complex systems, to answer the need of always larger dissipative surface on telecommunication satellites, EHP has developed, manufactured and tested a deployable radiator with integrated Macro Loop Heat Pipes (LHP²) .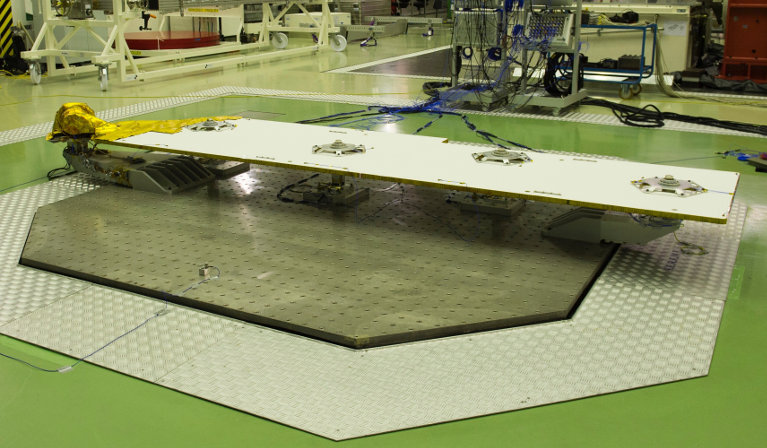 EHP also manufactures Deployable Pointing System (DPS) which equip Airbus DS Eurostar 3000 EOR satellites (Eutelsat 172B, SES-12, SES-14, aso…) . DPS is a maneuverable arm that can be used to orientate different systems . For instance, they can be equipped with thrusters using Hall Effect or they can deploy antenna reflectors or other appendixes.
The use of these deployable arms combined with electric propulsion systems enables a 40% mass saving at Spacecraft level and 100% compatibility with traditional launchers.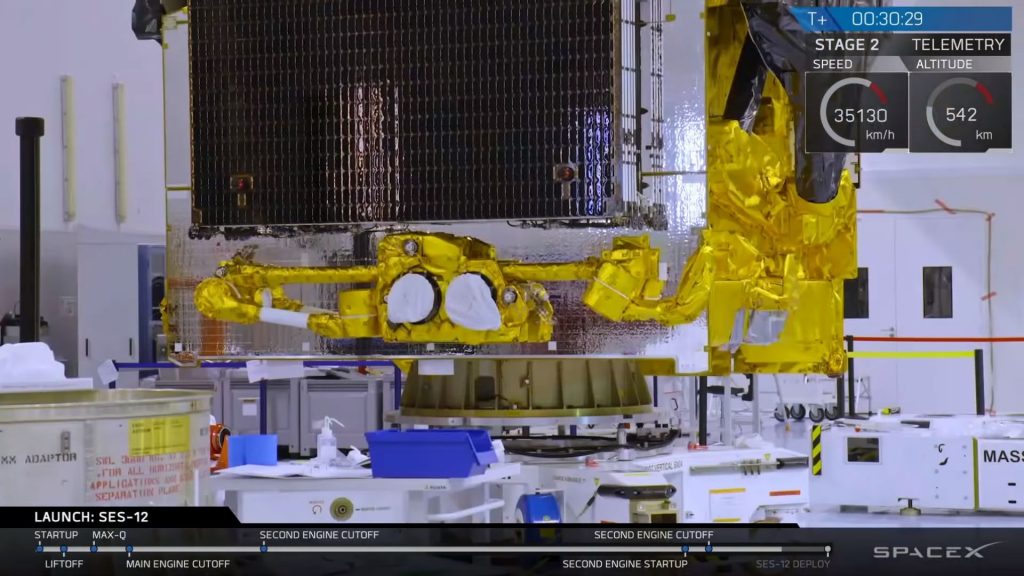 The initial project has been developed through ESA ARTES 5.1 / 5.2 and 3.4 contratcs. Since 2017, EHP is working in close collaboration with Airbus DS on the development of the new generation of these deployable systems to be used on a recurring basis on the Airbus DS NEOSAT platforms.
For more information, you can consult the ARTES page :